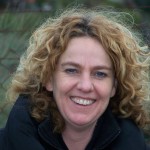 Ieder kind is uniek, ieder mens heeft kwaliteiten en talenten maar soms zit het weggestopt en functioneer je als kind, puber of jong volwassene niet goed. Een kindercoach begeleidt onafhankelijk in het proces.
Wat doet een kindercoach?
Soms heeft een kind of hebben de ouders een steuntje in de rug of een luisterend oor nodig. Als kindercoach draag ik geen oplossingen aan, maar help ik het kind om de oplossingen bij zichzelf te vinden. In de begeleiding wordt in eerste instantie gekeken naar het kind, het functioneren binnen het gezin.
Dit gebeurt door op een andere manier naar de situatie te kijken, de positieve karaktereigenschappen van het kind te benoemen en deze met aandacht verder te ontwikkelen.
Als een onafhankelijk vertrouwenspersoon weet ik het kind, puber of jong volwassene aan te sporen anders naar zichzelf te kijken.
Welke problemen of mogelijke kenmerken:
Gedragsproblemen
Nieuwe tijdskinderen
Scheiding Ouders
Slaapproblemen
Eetproblemen
Agressie of dominantie t.o.v. ouders/ broer of zus
Bed plassen
Driftbuien
Paranormaal begaafd
Hoogbegaafd
Concentratieproblemen bijv. op school
Dromen, nachtmerries
Faalangst
Of problemen die te herleiden zijn tot:
Autisme
ADHD
Dyslectie
Eczeem huidaandoeningen
HSP
Ik werk hoofdzakelijk met:
Therapiehond, Brad……….Kijk hier voor een introductiefilmpje van Brad
Therapeutische paarden Appie en Shefke, lees hier een onderzoek over paarden en autisme.
Therapeutische poppen
Karakteranalyse
Familieopstelling met playmobiel
Traumaverwerking d.m.v. EMDR therapie
Ontspanningsoefeningen
Meditatieverhalen
Diverse spelvormen
Focussen en Sencen
Energietherapie
Elke sessie wordt er opnieuw bekeken wat de beste methodiek is.
Werkwijze:
Kennismakingsgesprek waar de mogelijkheden tot behandeling worden besproken.
Na 3 sessies volgt er samen met de ouders een evaluatiegesprek.
Deze sessies worden verzorgt door Sandra Buijsrogge