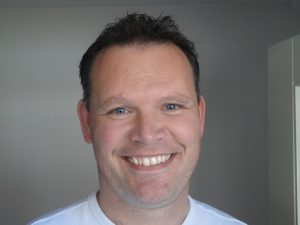 Mijn naam is Eddy Filius, geboren in 1972. Ik geef healings vanaf 1999.
In de afgelopen jaren heb ik veel ervaring opgedaan en heb ik mijn persoonlijke bagage uitgebreid met diverse nieuwe healingstechnieken.
Zelf ben ik ervan overtuigd dat het geven van goede energetische behandelingen samenhangt met de ontwikkeling die je doormaakt als persoon.
In de tussenliggende jaren heb ik de volgende cursussen/opleidingen gevolgd:
– Basiscursus oor reflexologie
– Auriculomédicine, in opleiding bij Jean Pierre Rooms
– Oor diagnose Dr. Marco Romoli
– Oprichtingsreflexen volgens de methode van Niek Brouw
– CAM therapeut "Energie Therapie " CPION geaccrediteerd.
– Psychosociale Basiskennis ( PLATO-normen )
– Internationaal Register Hypnotherapeut
– Regenesis bij Jim Mann
– Chakra's en Aura healing en reading bij Ronald van de Peppel
– Patio – physiognomie, Frenologie. ( Gelaatkunde )
– Balance Breathing (ademhaling techniek) bij Connie Huibregtse
– Medische basiskennis ( PLATO-normen )
– Touch of Awarness
– Orthomoleculaire voeding bij civas
– Tibetaanse geneeswijze bij Amchi Lobsang Tsultrim
– Tibetaans Boeddhisme bij Maitreya Emst 
– Yin Yang filosofie  door Rik Vermuyten
– Oosterse psychologie
–  Wim Hof methode the ice man
– Jin Shin Jyutsu bij Henny Cramers
– Reiki, Seichem Ingrid Carpentier
– Quantum Transformation, Quantum Power Touch bij Quantum-Academy
Tijdens de behandeling maak ik tevens gebruik van mijn heldervoelende gave waardoor ik de diepere energieblokkades kan aanvoelen c.q. opsporen. Vergoeding vanuit de ziektekostenverzekering behoort tot de mogelijkheden indien u aanvullend verzekerd bent. Neem voor meer informatie vandaag nog contact op.
Mocht u een afspraak hebben maar verhinderd zijn, dan graag uiterlijk 24 uur voor de afspraak contact opnemen via email of 0633718959