Systemische opstellingen volwassenen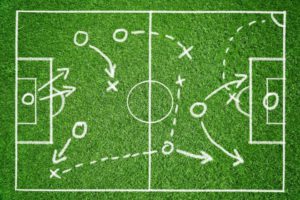 Een opstelling is een methode om duidelijkheid te krijgen in bewuste en onbewuste patronen.
In de meeste culturen is het een goed gebruik om kennis over te dragen, maar passen dergelijke patronen wel bij jou?
Een gedragspatroon heeft invloed op ons fysiek, dus binnen families of organisaties zien we vaak dezelfde lichamelijke aandoening als het betreffende onderwerp weer ter sprake komt.
Iedereen is anders, dus wat voor de één een goed patroon is, werkt voor de ander als een belasting.
Degene die de opstelling gedaan heeft krijgt bewust een aantal inzichten en oplossingsrichtingen. Onbewust vindt er tevens een verankering plaats waardoor er ruimte ontstaat om anders te reageren in het hier en nu.
Wat is precies zo uniek aan deze methode?
Binnen een zeer korte termijn krijgen mensen, die vaak al jaren rondlopen met een hardnekkige vraag of een telkens terugkerend thema, zicht op een oplossingsrichting. De oplossing is vaak simpel, maar bijna nooit makkelijk. Er wordt gefocust op mogelijke oplossingen i.p.v. het eindeloos onderzoeken van het probleem.
Is een familieopstelling met of zonder je eigen familieleden?
Een familieopstelling gaat over jou en je familieleden, maar deze familieleden zijn niet aanwezig tijdens de opstelling.
Deze sessie wordt verzorgd door Sandra Buijsrogge.